Dark Lord MU Online Guide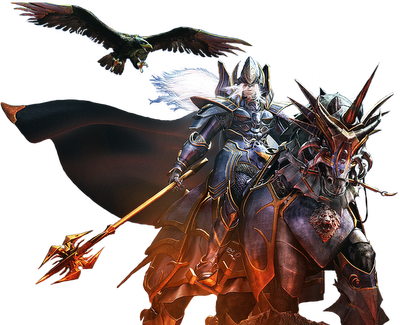 The Dark Lord is the most powerful character from MU online and he was first introduced to the MU continent in version 0.99.
He is kind of a Dark Wizard but with less spells and he will always be prepared to attack only one target! The great thing with the Dark Lord is that he can get himself pets, pets that level up like the character and become stronger and stronger.
These pets are good because they have special abilities which become better as you add points to the Dark Lord's energy. Please take note of the fact that you can use these pets only on the Dark Lord and these pets are: Dark Horse and Dark Spirit or Raven.
The Dark Horse is a black horse with an unique ability of causing an earthquake that kills everything around but you will need to add points to the Dark Lord's command if you want to train it better.
The Dark Spirit or Raven is even more interesting because it can sit on the Dark Lord's hand or it can fly around him and kill every monster it sees.